I.G. SIM CARD - INSTANT IPHONE UNLOCK SIM CARD ADAPTER
I.G. SIM Cards are a revolutionary product to the wireless industry. This small sim card adapter will unlock any model iPhone originating from almost ANY GSM, including, T-Mobile, and MANY other carriers. This allows the device to be used on any carrier that the device is compatible with.
The size is only .15 inches thick, and fits underneath the carrier sim of your device you want to unlock. This device will not remove any IMEI blocks on the device, i.e if the device is blacklisted, or is trying to be used on carrier that prohibits the device from being used on its network
DIAL *5005*7672*00# THROUGH EMERGENCY DIALER

Select Manual

Select Carrier

Return to menu

Select Perfect Unlock by ICCID

Enter most current ICCID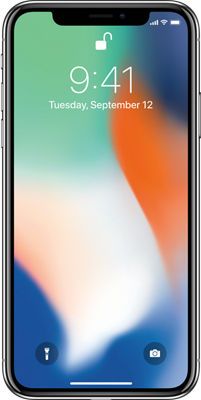 For future reference, there will be a pop up that comes up with the updated ICCID everyday on our website
.15 INCHES THICK
PLUG & PLAY PROGRAMMING!
WORKS ON ALL GSM AND CDMA IPHONES
WORKS UP TO AND ON ALL CURRENT IOS
UNLOCK ALL THOSE PHONES YOU HAVE NO SUPPORT FOR TODAY

GSM MODEL UNLOCKING
***MAY NOT WORK ON STRAIGHT TALK CARRIER LOCKED IPHONES OR ANY TRACFONE BASED CARRIER***

THIS DOES NOT REMOVE ICLOUD
THIS DOES NOT CLEAN BAD IMEI – FINANCED & CLEAN IMEI WILL WORK IN USA
PLEASE BE AWARE, THESE ARE NOT MADE TO BE USED IN REPLACEMENT OF A FACTORY UNLOCK. THESE SIM CARDS WORK GREAT, AND ALLOW YOU TO USE YOUR DEVICE WHEN YOUR PREVIOUS CARRIER DID NOT ALLOW YOU TO. SINCE THIS IS NOT IN REPLACEMENT OF A FACTORY UNLOCK, WE DO NOT GUARANTEE THE AMOUNT OF TIME THESE WILL WORK, OR UP TO WHAT IOS VERSION. THIS IS A CONSTANT BATTLE AGAINST APPLE
ALL SALES FINAL!!!! NO REFUND OR RETURNS! NO EXCEPTIONS!
FOR ALL QUESTIONS, PLEASE COME TO LIVE CHAT!



*ships out same day to 3 business days